What Can You Eat When You Are On A Low Carb Diet?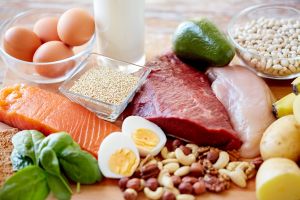 One of the most common things people ask me is, what can you eat on a low carb diet.  Surprisingly there is a LOT you can eat.  Its not all meat and cheese.  A few years ago when I first tried a low carb diet, I went on Atkins and stayed on the Induction phase the whole time (less than 20 grams of carbs a day) I ate almost 99% meat.  I lost the weight but I wasn't' able to keep eating that way.
I started to put the weight back on after a few years but I just couldn't bring myself to go back on such a low carb diet.  And here is the funny thing. At the same time, I helped 2 other friends go low carb and one of them went on to lose over 100 lbs! And to this day maintains a low carb eating lifestyle. AND most importantly hasn't gained the weight back!
So I've decided to change my WOE (way of eating) as they say in my weight loss Facebook groups.  This site is really a place where I'm gathering up all my research on low carb eating.   I'm changing the way I eat, not going on a diet.   So below you will find info on the types of food you can need to avoid when you decide to go low carb.
While we have talked about foods that you should eat when on a low-carb diet, obviously there are some foods you should keep away from.  Trying to decide which foods to limit can be a challenge.  That is because some of the foods are comparatively healthy, but not the right choice for a keto diet.
Foods To Avoid On A Low Carb Diet
When on a low-carb diet, avoid the following foods as much as possible.
Bread and grains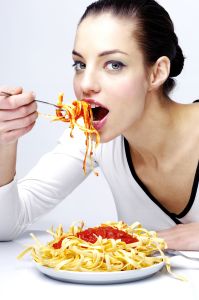 Throughout the world, bread is a common food in many cultures.  There is a diverse type of bread, including bagels, rolls, bread loaves, and flatbreads (e.g. tortillas).  The carbohydrate content in bread is high.  Both whole-grain bread and bread manufactured from refined sugar have high carbs.  When on a low-carb diet, you have to restrict your consumption of bread.
Also, you need to limit the intake of most grains as their level of carbohydrates is high.  This includes things like oats, wheat, and rice.
Fruits, but not all
You can fight cancer and mitigate the risk of heart diseases by taking lots of fresh fruits.  However, when on a low-carb diet, eating some fruits is not recommended. Many fruits have high carbohydrate content. Both sweet and dried fruits have a high amount of carbs.  For instance, ¼ cup of dates (dried fruit) has between 20 and 33 grams of carbohydrates.  A small banana contains around 18 grams of carbs.
Starchy vegetables
Almost every diet includes vegetables.  The majority of the vegetables have high fiber content, which is useful for weight loss and controlling the blood sugar level.  Nevertheless, this does not include all vegetables.  Some starchy vegetables contain more carbs than fiber.  For this reason, if you are on a low-carb diet, you should limit them.
Some starchy vegetables include: corn, potato, sweet potato, yam, beets.  Stick to non-starchy and high-fiber vegetables like green beans, spinach, avocados, cauliflower, lettuce, mushrooms, etc.

Pasta
Pasta comes in diverse types. Although pasta is inexpensive, it has high carb content.  For instance, a cup of cooked pasta has around 40 grams of carbs.  For whole-wheat pasta, the net carbs are around 31 grams. The best alternative for pasta is shirataki noodles or spiralized vegetables.
Cereal
Breakfast cereals carry a lot of carbs. As an example, a cup of oatmeal has a net carb of 28 grams.
Beer
When on a low-carb diet, it is best to stay away from beer.  The amount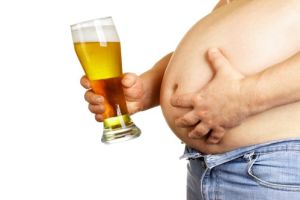 of carbs in beer is relatively high.  On average, there are 13 grams of carbs in a 12-ounce can of beer. If you crave for an alcoholic drink, dry wine and hard liquor are a good alternative.
Juice
When on a low-carb diet, drinking juice is one of the worst mistakes you can make.  Yes, juice has some nutrients. However, juice has an incredibly high level of carbs.  It can cause a rapid increase in the blood sugar.
For example, there are 48 grams of carbs in every 12 ounces of unsweetened apple juice.  A bottle of regular  soda  has 39 grams in comparison. It even gets worse; per 12-oz serving of grape juice, there are 60 grams of carbohydrates!
Beans and legumes
We cannot dispute the nutritional benefits of beans and legumes.  They reduce the risk of getting inflammation and heart complications.  Beans and legumes have high fiber content.  Still, they do have a considerable amount of carbs.  Depending on your daily consumption of carbs, you can eat small quantities of beans and legumes.
Milk
If you want to get nutrients like potassium, calcium, and some B vitamins; drink milk.  However, when on a low-carb diet, taking milk is not such a good idea.  Per 8 ounces of serving, there are around 12 to 13 grams of carbs.
Fad? Or Is a Low Carb A Legitimate Way Of Eating?
Wow, you are probably saying to yourself, thats a lot of stuff you CAN NOT eat.  And a lot of it is considered healthy or good for you!  But I want you to keep this in mind.  In the last decade, researchers have conducted at least 20 studies on low carb diets. Evidence shows that a low-carb diet has numerous health benefits.  To name a few; a keto diet is effective at losing weight, maintaining low levels of blood sugar and triglycerides, fighting cancer, treating Alzheimer, and epilepsy.
We can go on and on.  While some people will call low carb dieting a fad.  I think the research shows that its a really good, and sustainable way to not just lose weight, but to eat this way for a lifetime!