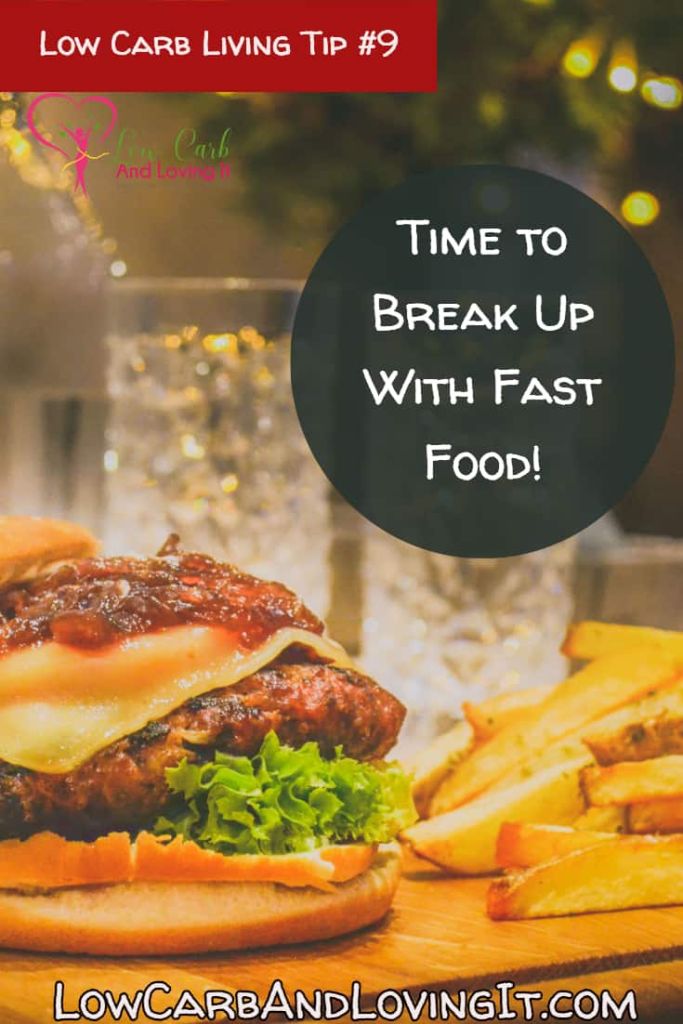 Eating fast foods is never a good idea.  Yes, there are some places that you can pick up something to eat like a burger without the bun.  But if you get in the habit of buying fast foods and not taking the time to meal prep.  You will find it difficult to stick with any diet.
Why you should avoid eating fast foods
I look at fast food as a gateway drug LOL.  They tend to:
Be bigger servings than you need.  Its hard to really calculate how many calories you are eating when you are eating out.  Eating more calories than you can burn will lead to weight gain.
Full of preservatives.  Fast food tends to be full of sodium. Which can lead to high blood pressure.
Light on the nutrients you need
And they lead to bad eating.  Maybe the first 2 or 3 times you resist adding fries to that burger, but how long do you really think you can hold out?  Wouldn't it be better to just break up with your bad eating habits?
Fast foods are full of trans fats which will lead to high cholesterol
Elevated cholesterol and increased blood pressure are 2 of the main risk factors for heart disease/stroke.
Hidden carbs – so many restaurants use fillers in their meat.  These fillers are full of carbs and you may think you are sticking with your low carb WOE, but unfortunately, these hidden carbs are canceling out all your efforts.
Bloating – all the sodium used to keep these meats "fresh" can cause bloating.
Insulin resistance – Eating fast food can cause insulin spikes which leads to becoming insulin resistant and has been known to cause type 2 diabetes.
Instead, pick a day on the weekend to make your food.   Practice portion control, and remember your macros.  You will be successful in your weight loss journey.