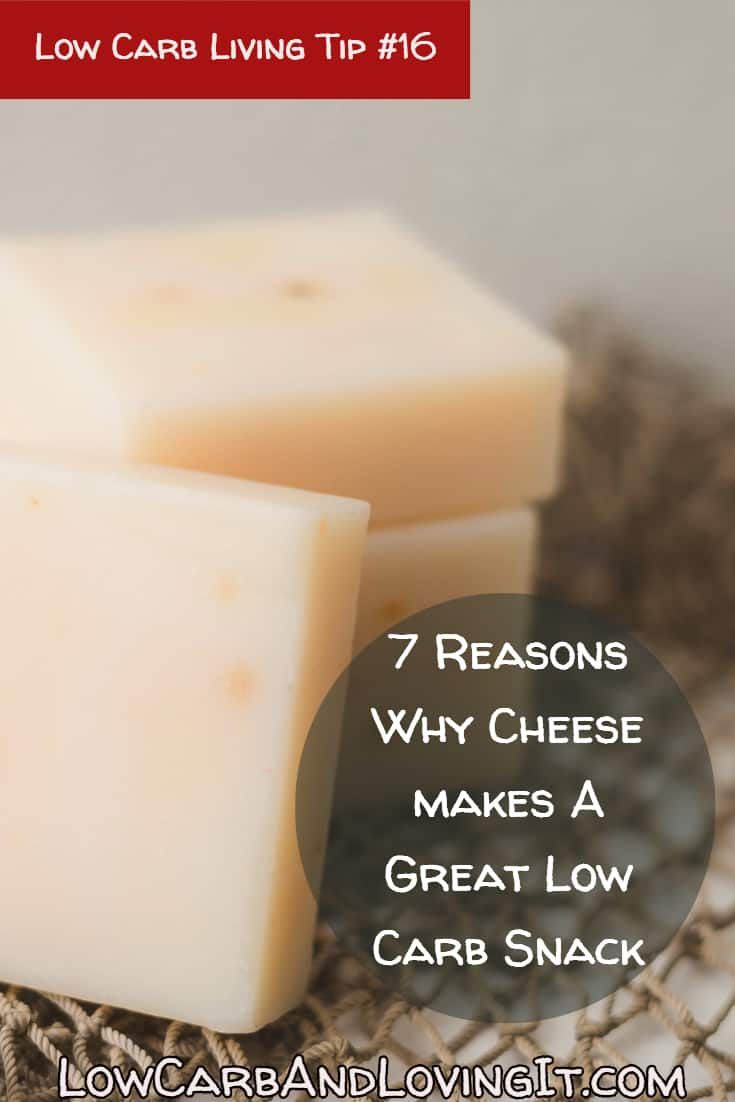 Why cheese makes a good low carb snack
While some dairy products are high in carbs.  The fermentation process makes SOME cheeses (not all) much lower in carbs and great low carb snacks.
Benefits of eating cheese as a low carb snack at night:
Low in carbs.  The longer the cheese is aged, the lower the carb count will be.  Freshly made cheese will have a higher carb count so watch out!
Digestion – slow to digest so you stay feeling full longer even though you may have only eaten a few cubes
High in protein – if you haven't




met your protein requirement for the day, cheese is high in protein.  Most cheese has 6-7 grams of protein per oz, although Parmesan cheese has 10 grams of protein per oz.  A lot of people like to end their day with cottage cheese.   Just remember a cup of cottage cheese has 14g of protein and 10 grams of carbs!  Not a good idea if you are on Atkins induction phase!

Eat real cheese, not spreads.  The carb count on spreads tends to be high and the protein low.
Butyrate – Cheese is high in butyrate (also known as butanoate).  Which studies show has an anti-cancer effect, improves insulin sensitivity and is a major energy source for the cells in your colon.   The cheeses with the highest amount of butyrate are:  Blue cheese, Gouda (my favorite) Gruyère, Cheddar, and  Parmesan.
Builds muscles –  Protein is the basic building block of muscles.  The cheese with the best whey protein is ricotta cheese.  This tip is especially for people who hate protein powders.  A lot of low carb recipes incorporate ricotta cheese.  Keep an eye of for them and incorporate them into your meal plans.
Cheese is good for your bones.  A lot of low carb dieters cut out most dairy.  Cheese makes a great source of calcium.