Getting into ketosis is the goal most low carb dieters have.  But it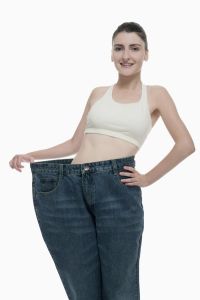 requires that you drastically reduce the number of carbohydrates you consume daily.   If you are on Atkins induction phase, that allows only 20 grams of carbs!  Even when I was strictly following Atkins, it would take me 4 – 6 days to reach ketosis.
What's All The Fuss Over Ketosis?
A ketogenic diet causes the overall insulin levels in the body to reduce, which creates favorable conditions for the process of ketosis.  When the body is in the state of ketosis, there is a breakdown of fats in the liver, which in turn lead to the formation of ketones. These ketones act as the alternative energy for the body when there is a moderate intake of carbs.
How Long Does It Take To Get Into Ketosis?
Typically, when consuming a keto diet, your body will go into a state of ketosis within 3 to 6 days. The number of days you will take depends on your daily intake of the net carbohydrates.   Also, there is a way to get the body into a state of ketosis in less within several hours. Read on to find out how!
The Atkins diet one of the first low carb diets to hit the market in 1972
A ketogenic diet plan restricts the consumption of carbohydrates to at most 20-net carbs daily.  However, it is possible to get into ketosis quicker by eating even fewer carbs than what is recommended and increasing your activity level.
When you do this, your level of glycogen will reduce, forcing the liver to convert the fats that are in storage to energy.  Dr Atkins recommends taking a diet with fewer carbohydrates and staying more active for first three days to enhance the process of ketosis.  To get into ketosis faster, Dr Atkins suggested the following list of foods:
Seafood, pork, poultry, and beef.
Eggs. Prepare them any way you want.
Hard aged cheese (up to 4 ounces).
Sugarless herbs and spices.
Cucumbers, celery, radishes and lettuce salad (2 cups).
Heavily salted chicken or beef broth.
Full-fat salad dressings (without sugar).
Forget about weight loss and focus on being more active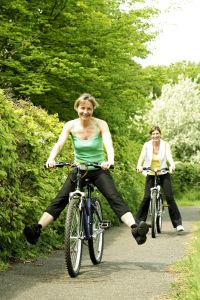 Of course, one of the quickest ways to lose weight is by adopting a keto diet. However, if your goal is to enter into the ketosis fast, you will have to ignore weight loss for now.  Remember, your objective is to get into ketosis with less effort.  You will get there faster by eating the foods mentioned above.
Therefore, for three consecutive days, do not give much thought to your intake of calorie.  Eat until you are full. Also, do not weigh yourself; forget the bathroom scale for now.  Once you achieve your aim, you can make some adjustments to your fat level, calories, proteins grams, and carbohydrate grams.  At least for now, do not worry about these dietary macronutrients.
Keep in mind that the three-day diet mentioned above is not a ketogenic diet. It is just an introduction to the real keto diet, which is varied and consists of more vegetables.
Using supplements
We have come a long way since 1976!  And now with supplements like Keto OS, you can enter into ketosis with 1 hour of drinking it!   I personally use Keto OS.  Some people say why?  Your low carb and already in ketosis.  The reason is simple,  no matter how many carbs I cut whenever I test myself I see I'm only in Trace.  It's a day to rejoice if I'm in small!    With Ketosis I tend to test within the small to moderate range.  Which means I'm burning more fat!  So that's the reason why I take Keto Os.  So as I started my new WOE (way of life) I hit the ground running!   My first day of cutting carbs I took my first packet of Keto OS.  I was in Ketosis within an hour and not 4 -6 days like normally!
White Kidney Bean Extract: I take White Kidney Bean extract if I've been a meal that is heavy in carbs.  White kidney bean extract states that it can BLOCK your body from digesting carbs. I do my best to choose only foods that are "keto friendly" but sometimes when you are out you may slip up.  Because I don't PLAN on cheating I keep the one made by Natrol in
my purse.  You can take that immediately after eating a heavy carb meal.  While some of them require that you take it 30 mins or more before that meal.  I've been happy w/ Natrol because I've eaten dinner out and started to feel that uncomfortable "bloaty" feeling I get when I eat bread and the following day I test to see if I've fallen out of ketosis and I haven't!  So happy me!