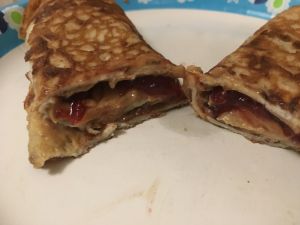 Low Carb Egg Fast Friendly Crepes are a must have staple.  They are strong (don't' fall apart in your hands), versatile, easy to make and absolutely Delicious!    I made these so I could have more "hand held" foods.   The other day my friend was craving tacos.  Of course, I vetoed the idea.   Instead, we went to one of our favorite steak places.  But I felt bad.  So now I'll have him over for "soft taco" night LOL   I'll just use a bigger pan to make the tacos in.  He loves to pile on the meat!
To make these crepes I used my 6 inch frying pan and it made 6 perfect crepes!   You can refrigerate these if you are doing meal planning.  I've also re-heated on the stove and microwave.  These don't break down.
Low Carb Egg Fast Friendly Crepes are EXTREMELY low in carbs!
Also, these are a great way to bring "wraps" into your WOE.  They are EXTREMELY low in carbs. 3.3 grams!  And that's, not NET!  It's only 3.3 grams total!   They are also filling.  They taste amazing and I hope you enjoy!
Low Carb Egg Fast Friendly Crepes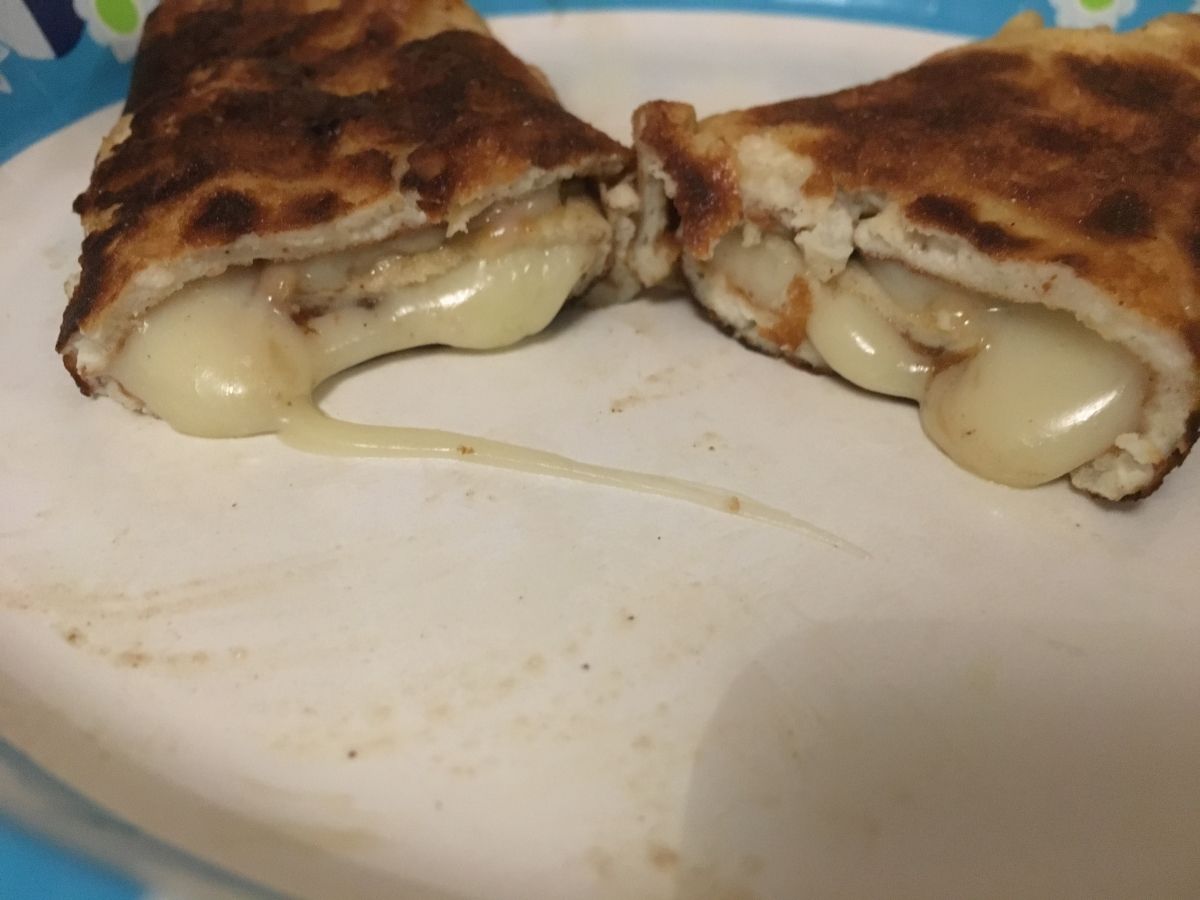 These are DELICIOUS! I found the recipe on IBreathImHungry.com. It needed very little changes. I'm not a big fan of cinnamon, so I just made the crepes without the snickerdoodle filling.
Crepes are SUPER versatile. They can be used for breakfast, lunch or dinner! You can make them sweet or savory!
These crepes came out thick enough to make all kinds of savory crepe ideas pop into my head. But to start I made 1 crepe and filled it with mozzarella cheese (1 1/2 oz) and the 2nd one I made, I filled it with peanut butter and jelly (1 tbsp of each)!
You can easily use these and fill it with cheese, meat or whatever you desire! They didn't fall apart!
Next time I make these. I will melt the cream cheese. This time I had left it out for about an hour to "soften" it. But I felt it was a little clumpy even after mixing it thoroughly. It still tasted great. But I don't like chunky batter LOL!
Yields: 6
6 Eggs
5 oz of Cream Cheese
1 Tsp Cinnamon
1 tbsp Sugar (I use Truvia)
Mix all ingredients using a hand mixer.
Butter the pan
Heat the pan. Make sure its sizzling hot by dropping a few drops of water on the pan before you start to make your crepes
Watch crepes. They cook quickly. Only flip them when you can easily slide your spatula under the crepe and it doesn't break apart. I watched the edges. They started to curl.
Flip
And you are done!
Preparation time:

5 minutes

Cook time:

about 2 mins per side

Total time:

less than 10 minutes
Nutrition
Calories:

157

Fat:

13 grams

Carbs:

3.3 grams

Protein:

7.8 grams