A ketogenic diet, or a keto diet, is a diet comprising low carbs.  A keto diet forces the body to burn the fats it has in storage to get energy.  A ketogenic diet has a variety of benefits, including promoting health, performance and weight loss, etc.
The keto diet is not different from diets such as Atkins or LCHF (low carb, high fat).  Often, these diets become ketogenic in one way or another.
The process of ketosis
The purpose of a keto diet is to bring about the state of ketosis.  For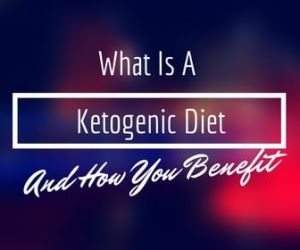 the body to induce a ketosis state, it must produce energy molecules known as ketones.  The energy molecules are produced in the liver during the breakdown of fats.  The body will produce these ketones only when the intake of carbs is low. Ketones are an alternative fuel for the body when the glucose level in the blood is low.  When our food intake is low, the body survives through the process of ketosis.
We say the body is in ketosis when it produces ketones.  If you want to get into this state, perhaps fasting is the quickest way.  However, you cannot live without eating. So, fasting is not practical.
A ketogenic diet is the best choice.  It comes in handy since you can take it for an indefinite period, and it induces ketosis.  When we turn to a ketogenic diet, our whole body runs on energy released from the breakdown of fats.  The level of insulin in the blood decreases while at the same time, there is a dramatic increase in fat burning.
Therefore, with a ketogenic diet, you can burn more body fats.  Of course, if your goal is to lose weight, this is a great approach.
Apart from helping with weight loss, a ketogenic diet has additional benefits, including:
Not feeling hungry more often.
Having a steady supply of energy.
It helps in reversing type 2 diabetes.
It is associated with improved mental focus.
It enhances your physical endurance.
It helps improve metabolic syndrome.
It is a therapy treatment for epilepsy.
The difference between a Ketogenic diet and a low carb diet like the Atkins Diet
A true ketogenic diet allows just 5% of your daily calories to come from carbohydrates. The rest of your calories should come from fats (75% of your daily calories) and protein (20% of your daily calories).
Meaning if you are on trying to stick to a 1200 calorie diet, on a keto diet plan you should get 60 grams of carbs a day.  MUCH higher than if you were following the Atkins diet where it's recommended that you stay under 20 grams a day when you are in the weight loss phase.
Starting a Keto diet and what to eat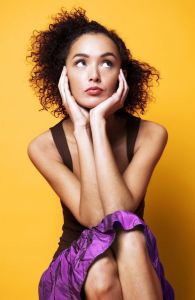 Getting started on a Keto diet requires planning.  How fast you get into the ketogenic state depends on of the type of food you eat.  In essence, you will get into the ketosis state quicker when you are more restrictive with carbohydrates.
Your carbohydrate intake should be around 50g per day.
Also, nutritionists suggest that a ketogenic diet should comprise 20% protein, 75% fats, and 5% carbohydrates.
Foods like nuts, dairy, and vegetables should be your main source of carbs. The best choice is always dark green and leafy.
Stay away from refined carbohydrates like:
Wheat – e.g. cereals, pasta, and bread.
Starch- e.g. legumes, potatoes, and beans.
Fruits.