IMHO the most EFFECTIVE way to lose weight is by going on a low carb diet.  Lowering the amount of carbohydrates that you take can suppress your appetite, thereby making you lose weight with less effort.  Because this way of eating allows for large amounts of protein.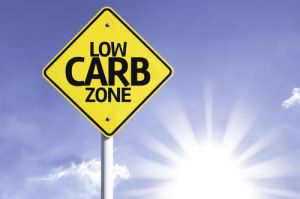 You will find you will get fuller faster. For this reason, you can eat to satisfaction and still manage to reduce your weight.
If losing weight is your goal, you just need to determine the amount of carbs you have to take daily.  It is hard to say what quantity of carbs will help "YOU" lose weight.  You can be the same body height, weight and age as your co-worker and still have different carbohydrate numbers.
That is because the intake of carbohydrates varies from one person to another.  Factors such as age, body mass, personal preference, gender, food culture, and metabolic health affect your optimal intake of carbs.
To find your optimal level of carbs for "YOU".  You should use a macro nutrient calculator like this one found on Keto Calculator.   Below we give you some general guidelines you can follow.
100-150 grams per day
Taking 100-150 grams per day of carbs is a moderate intake.   If you are lean and active, this is the recommended intake.  Also, if you just want to maintain your weight and be healthy, this is the appropriate range.

It is possible to lose weight when consuming 100-150 grams per day.   However, you may have to track your calorie intake and control portions.
You can eat the following carbs:
All kind of vegetables.
A few fruits every day.
Some healthy starches like sweet potatoes, potatoes. (Do not eat a lot)
Healthier grains such as oats and rice.
50-100 grams per day
If you want to lose weight, but are not ready to go full induction phase to do so,  taking 50-100 grams per day will work for you.  Weight loss is slower, but its a good start if you are currently taking in 100s if not over 1000 grams of carbs a day!   This level of carb intake allows you to take small amounts of carbohydrates.  This range is also appropriate if you are sensitive to carbs.
Its also a good place to start if you have never low carb dieted and need to learn how to do so.  There are a lot of recipes that allow you to now enjoy a wide variety of foods on a low carb diet, but it takes time and research to slowly change the way you eat.
Tip: Many people start on Atkins induction phase of 20 grams a day and are NOT successful because they can't "stick to it".  They feel like they are missing out or they can't find anything to eat.  If you spend some time in this 50 -100 gram a day range you can learn the habits needed to be successful on your low carb diet.  And when you are ready to kick it into high gear, move on to less than 20 grams a day and watch the weight really come off!
Types of carbs  you can eat:
Many vegetables.
1 or 2  fruits daily.  Be very careful here. Some fruits are high in carbs. A banana has 26 grams of carbs in 1!
Reduce your intake of starchy carbohydrates.
20-50 grams per day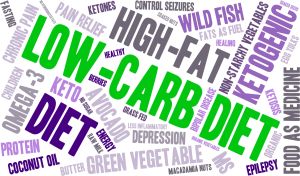 If your goal is to lose weight within a short period, this is the range for you. Also, people with medical conditions like obesity and diabetes should stick to this range.
An intake of less than 50 grams each day allows your body to get into the state of ketosis.  The fats in your body will be broken down into ketones, which will provide energy to your body.  When in a state of ketosis, your appetite for food will be low, your energy will be high, and for me, I've found my mood improves and I have better focus.
You will lose weight when in ketosis.  But, you have to make sure you STAY in ketosis.   So its important that you track your carb intake.  Many people get into ketosis and then without knowing it they fall out.  And they don't lose weight or inches.  Make sure you use your ketosticks daily to make sure you are in ketosis.
Types of carbs  you can eat:
Low-carb vegetables.
Keep track of carbs from foods such as seeds, nuts, and avocados.
Change types of flour used to cook with to almond or coconut flour (Eat in moderation!  These are low carb and taste great, but too much of a good thing will kick you out of ketosis!)
Final word
We are all not the same. Our dietary requirements are unique.   What works for you may not be a solution to another person.  It is wise to do some self-experimentation first.  Once you experiment on yourself, it will be easier to determine what is right for you.